Styles of Worship?
The ever-adorable and most lovable Natthida (see right) mentioned a few days ago that she believed that no matter what denomination/church one is in, we all worship the same God, albeit in different ways. This was exactly how I felt about the many denominations/churches about three years ago. It didn't matter whether one was Catholic, Charismatic or Methodist – we were all worshipping the same God.
I abandoned this erroneous thought as I got deeper into Orthodoxy. Why the need to separate in 50,000 different churches if we were worshipping the same God? Surely it cannot be because of culture and/or style of worship?
How can we be worshipping the same God if our very understanding of God is different? Nestorians believe that two persons existed in Christ. The Oriental Orthodox holds the view that Christ only had one nature. Quakers can experience God directly. Mormons think the Trinity is in reality, three separate beings. Jehovah's Witnesses don't even believe in the Trinity. Modern "liberal" Protestants think that God is without gender – neither male nor female.
I shall not ramble on further, but I request my readers to take a look at the pictures below and decide yourselves whether we worship the same God: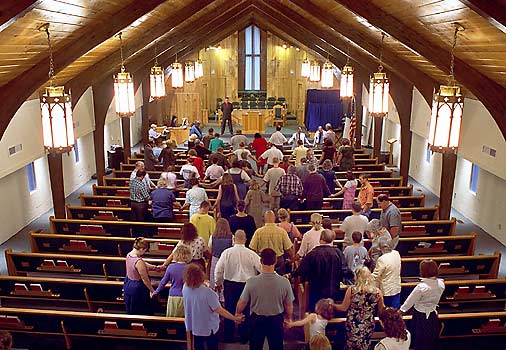 Southern Baptists in joint prayer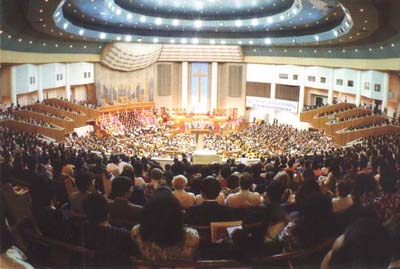 Worship in the largest megachurch in the world - Yoido Full Gospel Church, Seoul
Tridentine Mass at St. Paul's Cathedral, Pittsburgh
Service held in the Crystal Cathedral, built by popular televangelist Robert Schuller in Garden Grove, California
Vigil celebrated in Sioni Cathedral, Tbilisi
Weekend Praise & Worship service in Singapore's largest megachurch, City Harvest
Sunday morning service in First Presbyterian Church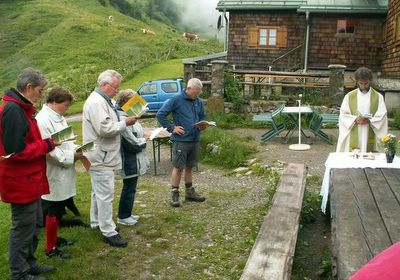 A "Bergmesse" - Mountain Mass
Service held in Conference Center of the Mormon Church in Salt Lake City
Mass held in a parish church in Schweinfurt, Germany - what a Messe (Messe is German for Mass)!
Divine Liturgy celebrated in St. Innocent Cathedral, Anchorage
Pop-culture Mass in Austria
Some of the afore-shown churches can no longer distinguish between worship and a concert, or a dance club, or a rave.