Park ee Partsoons!
Glory to God!
WASHINGTON, Oct. 10 — A House committee voted on Wednesday to condemn the mass killings of Armenians in Turkey in World War I as an act of genocide, rebuffing an intense campaign by the White House and warnings from Turkey's government that the vote would gravely strain its relations with the United States.
-
The New York Times, October 11, 2007
Wednesday's vote by the US Congress on the Armenian Genocide was one of those rare moments when politicians did the right thing in the face of pressure.
It's about time.
American recognition of this atrocity has been long due:
The House of Representatives finds the following:
The Armenian Genocide was conceived and carried out by the Ottoman Empire from 1915 to 1923, resulting in the deportation of nearly 2,000,000 Armenians, of whom 1,500,000 men and women and children were killed, 500,000 survivors were expelled from their homes, and which succeeded in the elimination of the over 2,500-year presence of Armenians in their historic homeland.
Turkey's response was not entirely unexpected. Turkish president Abdullah Gul alleged that some US politicians had "
closed their ears to calls to be reasonable and once again sought to sacrifice big problems for small domestic political games
".
Reasonable?
Sorry, Turkey! There's no denying the truth.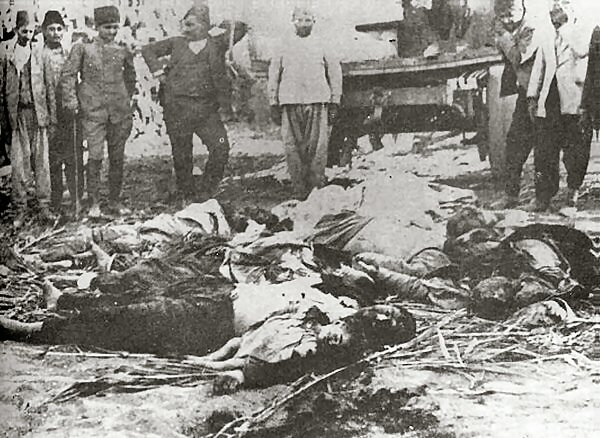 It is high time that Ankara begin a process of introspection and come to terms with its own tragic past, thus gradually ending its vicious and wasteful (millions of dollars are being spent yearly by the Turkish government) campaign of denial and whitewashing of history.